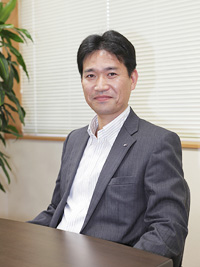 At Yanegiken , we have developed in step with the Japanese roof industry since our founding in 1968. Over the course of operating a roof construction contracting business, we saw for ourselves the sad state of roofs with dislodged, fallen tiles due to hurricanes and earthquakes. Having our doubts about current construction methods, we got involved in the development of preventative construction methods that fortify roofs against natural disasters.
Thus, we succeeded in developing "Kinsa nails " and other products that protect roofs against earthquakes, hurricanes, and other natural disasters. Since then, we have contributed to the creation of comfortable homes through the development of various secondary roofing materials that improve the safety and durability of roofs, and roof ventilators that increase the lifespan of homes.
One particular focus of ours in recent years has been the development of construction methods that enable solar power systems — which have become popular as an eco-friendly source of clean energy — to be installed on tile roofs as safely as possible. As a result of our ongoing pursuit of maximal comfort, we have come face to face with global warming and other environmental problems that must be solved without delay.
At Yanegiken, we hope to see even wider adoption of solar power systems, and in addition to developing, manufacturing, and selling various types of panel rails and fixtures — such as our support tiles for safe and attractive panel installation — we are actively involved in the design, installation, and maintenance of our own solar power systems. We are tackling head-on a major issue — the lowering of energy consumption — in the domain of home environments, which have an undeniable impact on the lives and activities of humans.
The roof is a stage with unlimited potential. We possess an indomitable pioneering spirit and an unwavering commitment to quality and service in the field of roofing. By continuing to conduct research and development in rapid response to the changing times, we shall continue as trail-blazers, creating new value in order to develop new fields that will contribute to society and ensure the comfort of future living environments.
We at Yanegiken hope for your continued support and cooperation.
President Joji Tsuzuki